Jul 4, 2008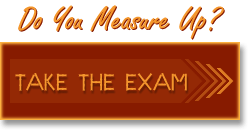 You're invited to take the Third World Challenge:
Referred to in India as the "ICSE Standard X exam", the assessment is taken over several days and tests the students' proficiency in math, chemistry, biology, physics, world history, English literature, English grammar, Hindi or Sanskrit and geography. In a nation as advanced as the United States, shouldn't American 10th grade graduates be as proficient in these subjects as students in the developing world?
Really, you've got to take a few of these tests, or at least skim through them. If you're an American educator who believes in our academic superiority, it may open your eyes a bit.
I'm not a Doomsday guy, I haven't given up hope, and I don't think the end of public education in the United States is nigh. I do, however, think that there are things we can learn from other systems across the world – and the first step is to familiarize ourselves with curricula and practices in India, China, and others so we might compare them to our own.
Here's the full release for the Third World Challenge – I seldom reproduce things in full on this site, but this one does an exceptional job making the case for why we ought to be looking far and wide… and with open minds.
Are You Smarter Than a Third World Tenth Grader?
Free online challenge exam allows participants to test their knowledge against Indian tenth grade final exams
(ASPEN, Colo. – July 1, 2008) Bob Compton, executive producer of the documentary film Two Million Minutes, announced today the release of the "Third World Challenge" powered by IndianMathOnline.
The Challenge is available to all who are interested, free of charge, and is based on the national tenth grade proficiency exams taken by students in India. It is now available on the Two Million Minutes website at www.2mminutes.com and at www.indianmathonline.com.
The Third World Challenge was developed as a result of the widespread American belief that the academic standards in the U.S. are higher than those in so-called developing countries, such as India and China. An advocate of the need for educational improvement in the U.S., Compton felt individuals should see for themselves how they compare to a global standard of education. "I personally do not consider India or China to be 'Third World' countries, because I have been to both countries and have business interests in each," said Compton. "However, when a professor at the Harvard Graduate School of Education commented that America has nothing to learn from 'Third World' education systems, I just had to create this Challenge."
Referred to in India as the "ICSE Standard X Exams," this assessment is taken over several days, testing the students' proficiency in seven subjects. Four exams are compulsory: English literature and grammar, Hindi or Sanskrit, a combined exam on world history, civics, and geography, and environmental education. Two exams out of nine possible choices are in the area of math, science (chemistry, biology, physics), economics, computer science, agricultural science, etc. Most students aiming for top-tier colleges typically take math and science.
Finally, the student must select one exam of a dozen subject exams ranging from computer applications to performing arts to fashion design to yoga. "To be crystal clear, not every high school offers classes for every subject. With 50% of urban Indian students attending private for-profit schools, there is competition among schools to offer the curricula Indian parents seek – and most Indian parents want rigorous English, math, and science curricula because that gives their child the best shot at a great college," said Compton.
"There's a global standard of education out there, and American students are falling further behind that standard every year. That's dangerous for both the student and for America because the new industries and the best jobs of the 21st century are going to go to the best educated," said Compton. "So I decided to bring a sample of the 'global education standards' to Americans, providing them the opportunity to see first-hand how a "Third World" country measures its students' academic achievement."
In most high schools in India, a 10th grade student can pass on to the 11th grade if he or she has proficiency in at least five of the seven subjects on the Standard X Exams.  However, the country's most highly regarded high schools require complete proficiency in all seven subjects before they push on to 11th grade. Most of the exams require writing expository or explanatory essays with very few multiple-choice questions. The Standard X Exam is a pivotal point in students' lives and is largely indicative of what careers they'll ultimately be able to pursue. When college graduates in India are interviewing for jobs, they're often asked to provide their scores on these exams.
"Only a few short years after the completion of 10th grade, American students will be competing for jobs with students from all over the globe," stated Compton. "It seems only reasonable that in a country as advanced as the United States, our students should be competitive at the 10th grade level with students in the developing world."
The Third World Challenge is powered by Indian Math Online, which is an online math assessment, learning and practice system centered on the student and monitored by the parent. It is based on Indian national math standards and permits the student to accelerate his or her learning or do remedial work while allowing parents to monitor their child's progress and quickly identify areas of weakness.
"The Third World Challenge we are offering is a sampling of the actual Standard X Exams which everyone in India, including myself, had to take as a 10th grader," stated Suresh Murthy, president of Indian Math Online. "It's about the equivalent of America's SAT test, only longer with more subjects and in-depth questions and with few multiple choice questions."
The Third World Challenge offered on the site was made entirely multiple choice so it is simpler to grade and is more objective for Americans. Sanskrit and Hindi are also excluded from the US version.
Please visit www.2mminutes.com or www.indianmathonline.com to take the Challenge. Good luck!
About Two Million Minutes
Titled Two Million Minutes, this documentary film takes an in-depth look at secondary education in the United States as compared with India and China and examines the implications this may have on the U.S. position in the global economy during the 21st century. Two Million Minutes is currently screening across the country. For more information, please visit www.2mminutes.com.
About IndianMathOnline
Indian Math Online is a web-based learning system developed with the principles of mathematics as practiced throughout the Indian education system. These principles include: Start Early, Test Frequently, Practice Continuously, Build Steadily, Involve Parents Actively. By following these steps, children in grades K-12 will learn mathematics in a way that is challenging and proven. Assess, Learn, Practice, and then, Assess again – all based on a solid, stable math standard. That is our simple process for ensuring that children become proficient in the most important language of the 21st century – MATHEMATICS! Please visit www.indianmathonline.com for more information.
3 Responses to "Are You Smarter Than a Third World 10th Grader?"